GeoView from the Lee County Property Appraiser is the place to view aerial photography and other map information and to query parcel data for Lee County, Florida. GeoView leverages the ESRI ArcGIS web mapping tools for Javascript and HTML 5. Many of the widgets are from jQWidgets.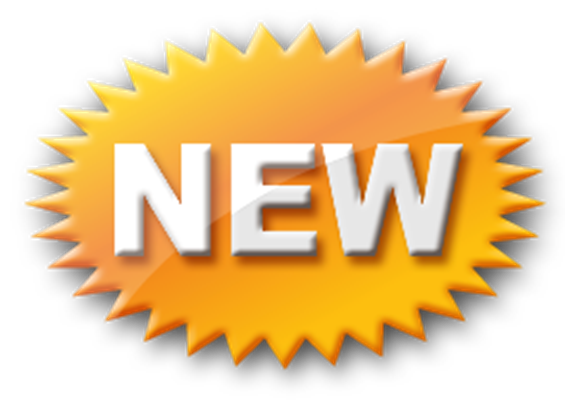 New Features

2023 Aerial Photography! - The air photos taken in January 2023. To see past years open the layer control window.


---
Using GeoView
To access the various tools and data available in GeoView, click on the icons located in the four corners of your browser window. These icons toggle the menus off and on. To quickly select parcels, zoom to where you can see the parcels, then right-click (tap-hold) the parcel you want to select.

Tools - The icon in the upper left opens up the Map Tools menu. On that menu you will find icons that, when clicking, will allow you to zoom and pan the display, search for parcels, measure distances and areas, add your own text and highlighting, save your map as an image, print the view, and see an overview map.

Data - The icon in the upper right opens up the Layer Controls and Legend menu. Use the small triangles expand the sections so that you can have more control over individual data and also see legends and query the map. If you see a red exclamation point, you must zoom in on the map in order to see or use this layer. The checkboxes allow you to add or remove various map elements such as parcel lines, zoning, sales information and much, much more either in groups or individually. The sliders located next to each layer group allow you to make layer group in the map fade in and out. Identify icons allow you to query the map to view information about the layers.

Scale and Information - The icon in the lower left opens up an area that displays the map scale. It also displays the mouse location in State Plane (Florida West) Coordinates (feet) and Latitute/Longitude (degrees/minutes/seconds). You can also get back to this document.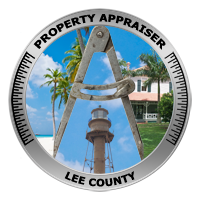 Lee PA Home Page - The Lee County Property Appraiser logo in the lower right takes you to our LCPA Home Page.
After parcels are selected the information about each parcel appears in a table at the bottom of the browser window. You can find links here to other web pages with more information about the parcel. As you select a row, that parcel will be highlighted on the map. In some cases the map may zoom to the parcel. If you click on a column header you can sort the information on that column. To get more information on the parcel you can click on the information icon or right-click on the row. Due to system constraints, there is a maximum of 1000 parcels that can be selected at any time.
Feedback
If you find something doesn't work quite right, please let us know. If there are features you would like to see or data you would find useful, let us know that as well. We would also like to hear compliments. Send us an e-mail and we'll make sure it gets to our development team.
Additional Data Available from Lee County GIS
Lee County GIS has extensive additional data available through on-line maps and mobile applications including road maintenance, evacuation zones, elevation certificates, bus routes, and county districts. Browse available maps and apps.
OUR GOAL IS TO PROVIDE THE MOST ACCURATE DATA AVAILABLE.
GeoView data is produced for ad valorem property assessment and information purposes only. The map is NOT a legal land survey and should not be used or relied upon as such. No warranties, express or implied, are provided with this data, its use, positional accuracy, or interpretation. All information is subject to change without notice.